Recommended Mattresses & Bedding Deals
See All Deals
Featured Mattresses & Bedding Brands
Get Your Happy Hoopladays Deals
Enjoy deals up to 80% off on holiday gifts. Shop Now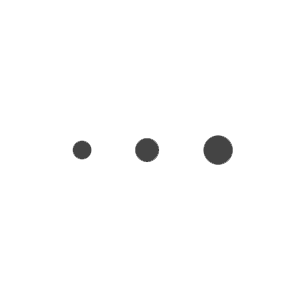 If you are looking to save on a new mattress, then you have many decisions to make, especially with the expanded number of mattress companies and varying mattress technologies that have come to market in recent years. The one simple choice is to save an whatever mattress you pick by taking advantage of mattress cashback from Hoopla Doopla. Aside from that simple choice to get the best mattress deals, we will examine some of your mattress options in order to make the shopping and buying process a bit more transparent and straightforward.


Some of the most popular types of mattresses available today are as follows:
naturepedic
Innerspring Mattresses – You may be wondering what is an innerspring mattress? Innerspring mattresses are what we think of as traditional mattresses, and according to Consumer Reports, they are still the most popular type of mattress, but their popularity has been dropping in conjunction with the introduction of newer mattress technologies. When compared to many other mattress types, especially memory foam, innerspring designs provide a comfortable, adaptive, and supportive surface that keeps sleepers cooler. Innerspring mattresses offer good support and motion isolation, making them perfect for those who sleep with a partner.
Memory Foam Mattresses - Memory foam was invented by NASA in 1966 to improve the safety of airplane cushions and is now widely utilized in a range of commercial applications such as mattresses, pillows, blankets, furniture, shoes, and wheelchair seats. Because of the sense of "sinking in" to a mattress and being cradled, memory foam is now commonly used. When you push your bodyweight against this type of cushion, it molds to your shape and slowly bounces back after the weight is removed. Memory foam is good for side sleepers and persons with painful ailments who desire more softness because of the increased cushioning and support it provides. Variants and specialty types of memory foam mattresses provide additional options for your existing mattress to give it a foamy feeling and function, including a gel memory foam mattress topper, 3 inch memory foam mattress topper, and many more. A few customer favorites include a Nectar memory foam mattress and Zinus memory foam mattress. Regardless of your selection, you can find the best price memory foam mattress through the Mattresses and Bedding Category on Hoopla Doopla!
Pillowtop Mattresses - Cotton, foam, latex, wool, or a combination of these materials typically make up the top layer of a pillowtop mattress, which is also commonly referred to as a Euro-top mattress. The type of material used in the pillowtop can provide benefits such as cooling, durability, bounce, and increased comfort. Eurotop mattresses contain a layer of padding on top of the bed that can be several inches thick.
Hybrid Mattresses - Hybrid beds often have a layer of coiled springs on the bottom and one to three layers of latex or memory foam on top, allowing you to get the best of both worlds. The benefit of a hybrid mattress is that it allows for a more personalized experience. While you should research particular firms and their products before making a purchase, hybrid mattresses are gaining popularity because they combine the support and bounce of an innerspring mattress with the comfort and softness of latex or memory foam. There are many candidates for the best hybrid mattress, with consumers making various selections including a Casper hybrid mattress, Sealy hybrid mattress, or Layla hybrid mattress.
Latex Mattresses - A latex mattress is comparable to memory foam in that it relieves pressure and contours the body, but not to the same extent. Because latex has more bounce, choosing between memory foam and latex is completely a personal decision. If you prefer to sink deeply into your mattress, memory foam may be the way to go, but if you prefer something bouncy and with less heat retention, a latex mattress may be the way to go. A latex mattress topper may also be a good option, and many variants exist, including an organic latex mattress and latex foam mattress variants.
Adjustable Air Mattresses - An airbed is not the same as an air mattress that you might use on the floor at a relative's house or in a friend's room. Rather, quality airbeds resemble regular beds and are frequently constructed with foam layers. There are now high-quality airbeds on the market that can be a pleasant break from a hefty mattress, and many of them are even adjustable in a way that allows you to create a personalized sleep experience if you and your partner have different sleep styles. When it comes to camping in true luxury, many campers swear by their trusty Coleman Airbed or the Coleman Airbed Cot variant.
Waterbeds – Waterbeds have been more popular in years gone by, but some sleepers still love sleeping on them! Some of the downsides associated with a waterbed include it's weight, which can make it difficult to move, and the damage that could be caused by a potential leak. A waterbed mattress may require you to select waterbed frames that are specifically designed for their weight and structure, in addition to acquiring the proper waterbed heater. A few variants include a softside waterbed and even the amusing option of a waterbed with fish!
A more recent bedding material option that can span the types of mattresses laid out above is
organic mattresses
. These eco-friendly mattresses often feature organic wool, organic cotton, recycled metals for support coils, and natural latex. Benefits may include the reduced presence of toxins, in addition to reducing waste through sustainable manufacturing processes and materials. The jury is still out on the
best organic mattress
, but if you want to dip your toe into trying one out without diving in head first, you may want to test out an organic mattress topper or organic mattress pad.
Regardless of the type of mattress you choose, there tend to be additional options, such as firmness, size, and even coordinating pillows. When you are ready to buy your next mattress, don't bother browsing the internet or searching for a mattress store near me in order to find a good night of sleep. Rather, you can always save with Hoopla digital mattress deals, as the Hoopla library of mattress discounts is vast and frequently updated.