Recommended Hunting & Fishing Deals
See All Deals
Featured Hunting & Fishing Brands
Get Your Happy Hoopladays Deals
Enjoy deals up to 80% off on holiday gifts. Shop Now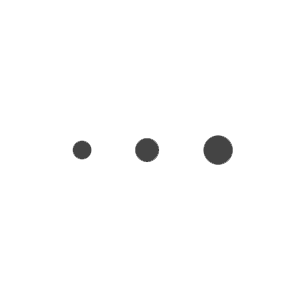 While this category's primary focus is hunting and fishing, it also serves as a bit of a catch-all for related types of brands and deals, including those focused on knives, tactical gear, self-defense,
firearms
, shooting supplies, ammunition, survival kits, and more.
Regarding the hunting focus, there are many types of
hunting
that are captured within the category. Some very popular forms of hunting include active hunting, bait hunting, safari hunting, big game hunting, small game hunting, bird hunting, wild boar hunting, camouflage hunting, and more. Most of these broad hunting classes can be further broken down by the type of weapon used, primarily a rifle, shotgun, bow and arrow, or crossbow. To learn more about hunting (and fishing as well), a great resource is
Field and Stream
magazine.
In the US, Whitetail deer are the most popular big game animal. There will likely be possibilities to shoot deer within a couple of hours of your home, no matter where you live. While hunting a whitetail is a difficult task, most bowhunters will begin their training in the woods. You'll do well if you study their patterns and radiate patience.


Bird hunting is a foreign concept to many, and they don't even know what types of birds make for the best game. A few of the most popular birds hunted in the United States include Pheasant, Grouse, Wild Turkey (no, not
Wild Turkey Bourbon
!), Partridge, and Quail. While these are primarily land birds, another subset of bird hunting is Waterfowl hunting, which focuses primarily on ducks and geese. Hunting ducks, geese, and other waterfowl for food and sport is known as waterfowl hunting. Many ducks and geese share the same habitat, have overlapping or identical hunting seasons, and can be hunted using the same hunting methods.
Like hunting, there are many forms of fishing, and hundreds of types of fish that are sought for sport or food. A simple breakdown of some of the most favored forms of fishing begins with freshwater fishing vs. saltwater fishing, both of which can take place through chartered fishing trips, with friends, or independently. Following those large groupings, key forms of fishing include
fly fishing
, ice fishing, handlining, reel casting, netting, bottom fishing, jigging, longlining, spearfishing, surfcasting, trolling, and Tenkara fishing, which involves the ancient Japanese tradition of fishing with a bamboo pole and simple fishing line.
Fishing typically takes place across a number of bodies of water, including lakes, oceans, rivers, seas, streams, ponds, and quarries. Not everyone has access to waterways near their homes where they have public access to go fishing. If this is the case, perhaps consider fishing at a local, state, or national park where certain types of fishing are allowed within season. Some ideas and details on fishing at national parks are available from the
National Park Service
for fishing at US parks.
Some of the most popular fish sought by anglers include Salmon (both saltwater salmon and freshwater salmon), Bass (both largemouth bass and smallmouth bass), Rainbow trout (also referred to as Steelhead), Walleye, Tuna, Red Snapper, Cod, Catfish, Lake Perch, Swordfish, Bluegill, Crappie, Sunfish, Northern Pike, Sauger, Musky (technically Muskellunge), Brown Trout, Brook Trout, and more. While this may seem like a long list already, there are hundreds if not thousands of other types of fish and sub-species and variants of fish that are sought and caught on a regular basis. For learning more about
freshwater fish
in the US, the U.S. Fish & Wildlife Service provides a comprehensive guide of more than 40 species.